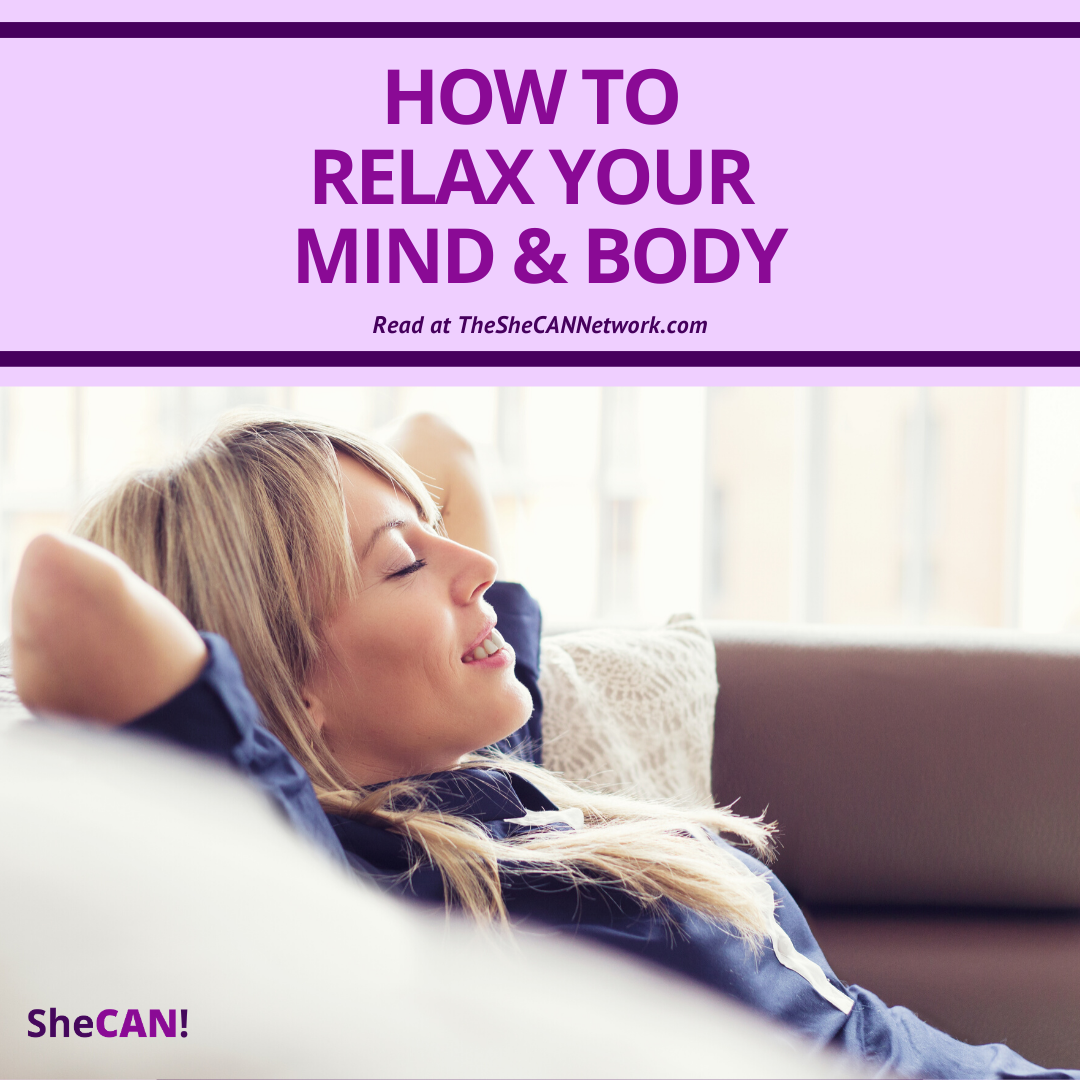 How to Relax Your Mind & Body
We asked our SheCAN! members, "How do you like to relax?". Here's what they said.
Who doesn't love a few days away at the spa? Saunas, mani-pedis, essential oils, time away from the kids, peace, and quiet…
But we are busy women, right? Between work, kids, school, relationships, and finances, the closest thing we get to a rejuvenating facial is standing over a pot of boiling water in the kitchen!
Many times, people believe that relaxation and self-care is a selfish thing to want. The scientific reality is that our health not only needs it, but craves it. Practicing consistent relaxation techniques can lower your blood pressure, reduce pain, improve your sleep quality, and reduce mood swings significantly. Perhaps a pool-side margarita served by a Brad Pitt look-a-like might not be in the cards at this time (although wouldn't that be nice?). But there are other ways to give our minds, bodies, and souls the same benefits.
We asked our SheCAN! members, "How do you like to relax?". Here are their top tips that you can apply to your everyday routine.
Taking a walk
"A walk on the beach or a walk in the woods. Getting back to nature grounds me." - Deb Z., SheCAN! member
What better way to get a natural dose of relaxation than spending time in the great outdoors? Fresh air not only clears your mind, but also can help you balance your body's serotonin levels (which is a neurotransmitter that directly affects our well-being and happiness, among other things). Pair that with the bright blue sky and lapping of water on the shore, and you have found yourself the perfect environment to be at peace with yourself. If you are local to Buffalo, NY, like SheCAN!, visit Beaver Island State Park or Evangola State Park for a moment of tranquility.
Do something healthy
"A run and a health-filled meal." - Mary G., SheCAN! member and owner of STRONGER AS ONE
Running doesn't just do a body good. It can also give you a mood boost when you need it the most. A recent study found in the Acta Psychological journal says that jogging for one to two miles can improve attention span, concentration, and overall state-of-mind, right on par with the benefits of meditation!
As SheCAN! presenter Christine Reeb (of Nutrition Concepts) tells us often, physical activity isn't the only thing that matters when it comes to maintaining a healthy and happy life. Eating a good, nutritious meal can be a great stress-buster, especially if you practice the mindful and intuitive eating tips that Chris shared with us during her July 2019 event.
Be mindful.
"Meditation." - Jen K., SheCAN! member
The purpose of meditation is not pushing your feelings down and away from the surface. Meditation is about being present with yourself; increasing your awareness and developing a wholesome perspective on life. There is no "right" or "wrong" way to practice meditation, but if you have never tried it before and would like to add it to your routine, start small. Be still for two minutes in the morning or evening for one week. Choose an affirmation, such as, "I am beautiful", "I am relaxed", or "I am loved" and repeat it to yourself as you breathe easy with your eyes closed. Any other thoughts that enter your mind can be acknowledged, but allow them to float away as you focus on yourself and the present. After the first week, increase your practice to 4 minutes and see how you feel. You can also follow an audio-guided meditation, such as the "21-Day Meditation Experience" by Oprah and Deepak.
Journaling
"I love to journal. Whether it be writing about my day, some poetry or just doodling with colored pencils, there is something about taking time to express myself that puts me in a state of total relaxation."

- Ashley F., SheCAN! Director of Marketing
Journaling has a list of benefits that range from self-discovery, creativity, problem-solving, goal-setting, gratitude and emotional release. The act of writing signals your brain that what is on the paper is important; therefore, this relaxation practice is the perfect way to bring you to the present. Like meditation, there is no step-by-step guide. Your journal is an extension of you, so give yourself the gift of reflection and take a few moments to be present with yourself and, you guessed it…relax!
Want more ideas on how to manage your stress-levels, as well as the opportunity to meet ladies like Deb, Jen, Mary & Ashley? Join the SheCAN! membership program today, or come to one of our events to see how we can help you become the best version of yourself!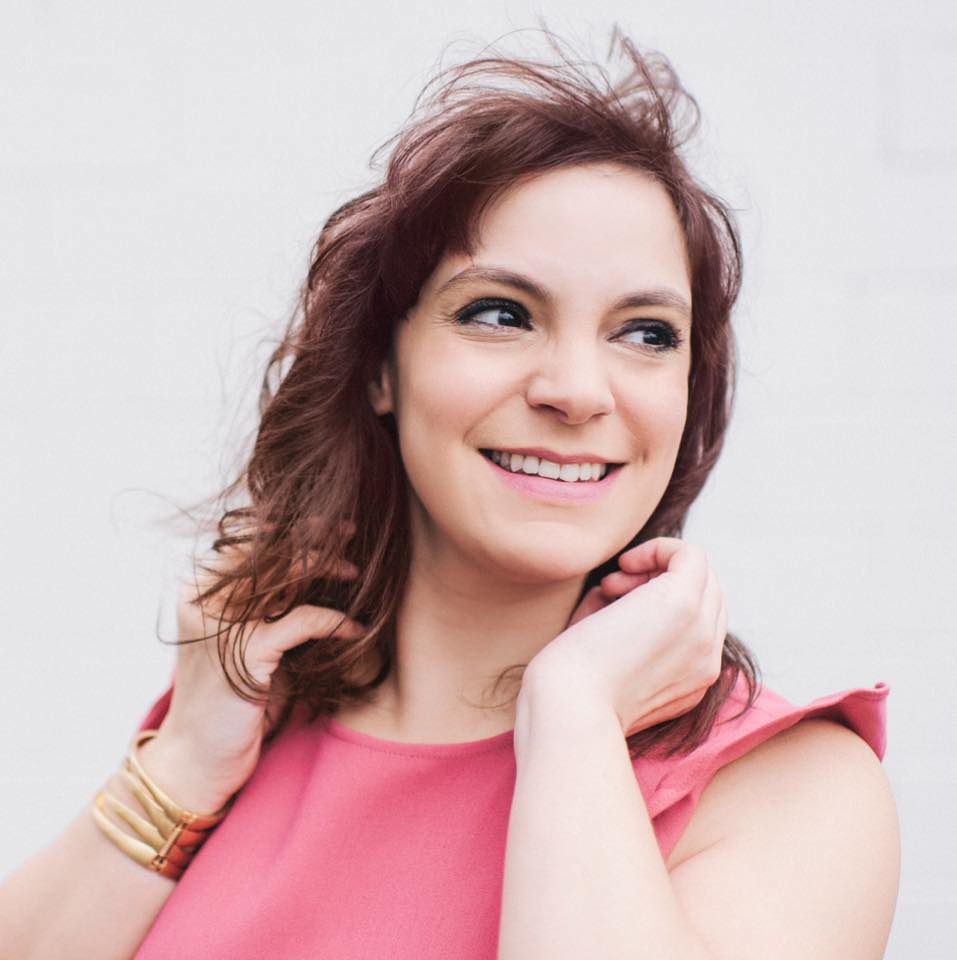 Ashley Kay Falletta is the Marketing Director of SheCAN!, as well as a Brand Strategist & Visibility Coach for creative women. She holds a Master's degree in Education, Bachelor's in performance and studied marketing at the World Coach Institute. She has appeared as a featured speaker for the Business Systems Summit and Life Mastery Foundation in the areas of branding and marketing. When she isn't awkwardly writing in third person, she can be found spending time with her son and husband, indulging in young adult fantasy fiction and reliving her on-stage-glory days singing into a hairbrush -- very, very loudly.
Other Posts You Might Like