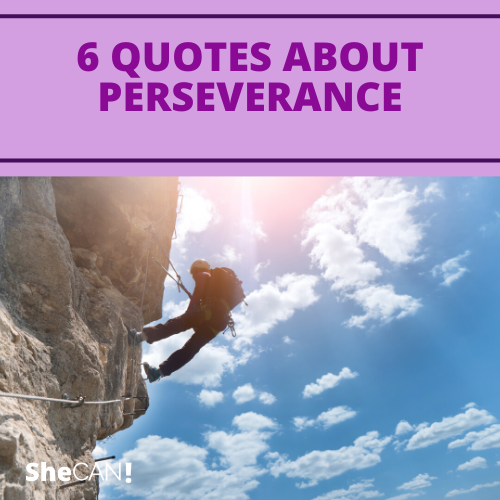 6 Inspiring Quotes About Perseverance
We know that it can be very tempting to give up when the "going gets tough". None of us like to feel defeated, even though the emotion is a true and valid one to feel. You may ask, "How can I possibly go on when every obstacle stand in my way?" Well, sometimes all it takes is an encouraging word or two from friends to lift you up and encourage you to carry on!
Here are 6 quotes about perseverance, handpicked by the SheCAN! community, that will inspire you to never give up!
Other Posts You Might Like