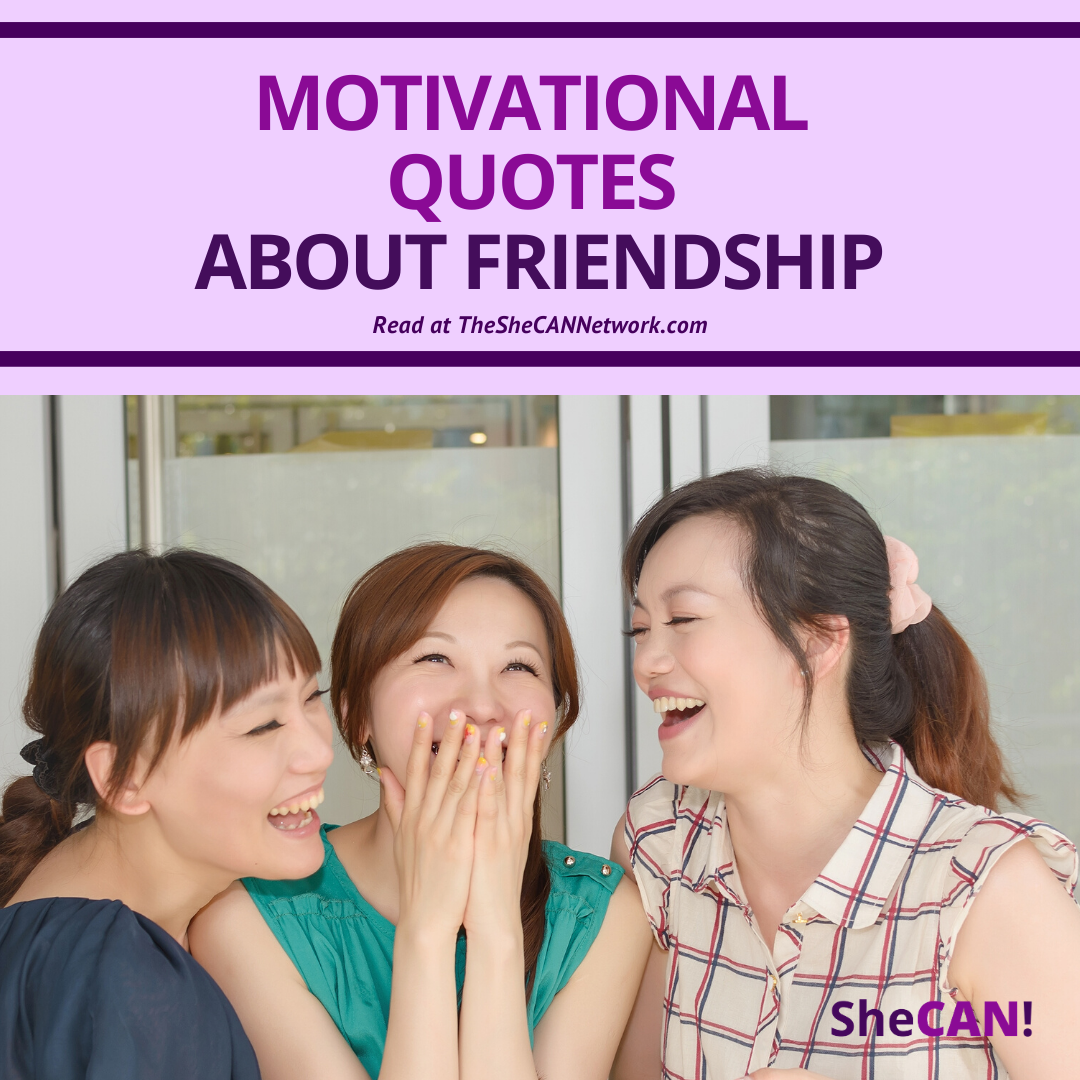 Motivational Quotes About Friendship
Share these quotes with your friends to tell them how much they mean to you.
Friendship and good company are both the heart of SheCAN!'s mission to build a community of strong and empowered women. Our members, young and old, join together at our events, workshops, and webinars to have fun, as well as feel supported and loved in our journey to become the best versions of ourselves.
Do you have a tribe of women that you can count on? Enjoy these 4 quotes about friendship and share them with the ladies in your life who are there for you, no matter what.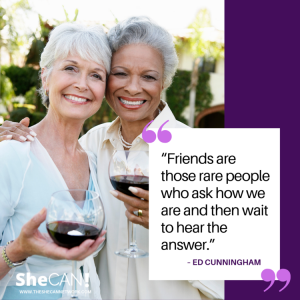 "Friends are those rare people who ask how we are and then wait to hear the answer."

- Ed Cunningham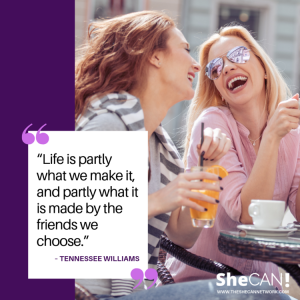 "Life is partly what we make it, and partly what is made by the friends we choose."

- Tenessee Williams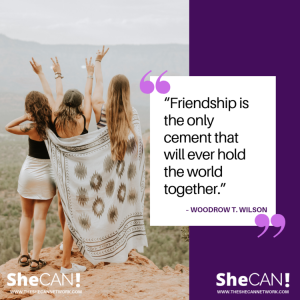 "Friendship is the only cement that will ever hold the world together."

– Woodrow T. Wilson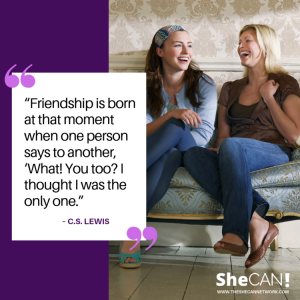 "Friendship is born at that moment when one person says to another,
'What! You too? I thought I was the only one."'

– C.S. Lewis
What is your favorite quote about friendship? Leave in the comments, or come join us in our free Facebook group, The SheCAN! Facebook Community. 

The SheCAN! Network has been helping women in Buffalo, NY step into their power and become the best versions of themselves.  Our nonprofit organization is dedicated to the personal and professional development of women, no matter where their starting points are.  We host live events, networking events, E-learning and promote fun and community.
Other Posts You Might Like