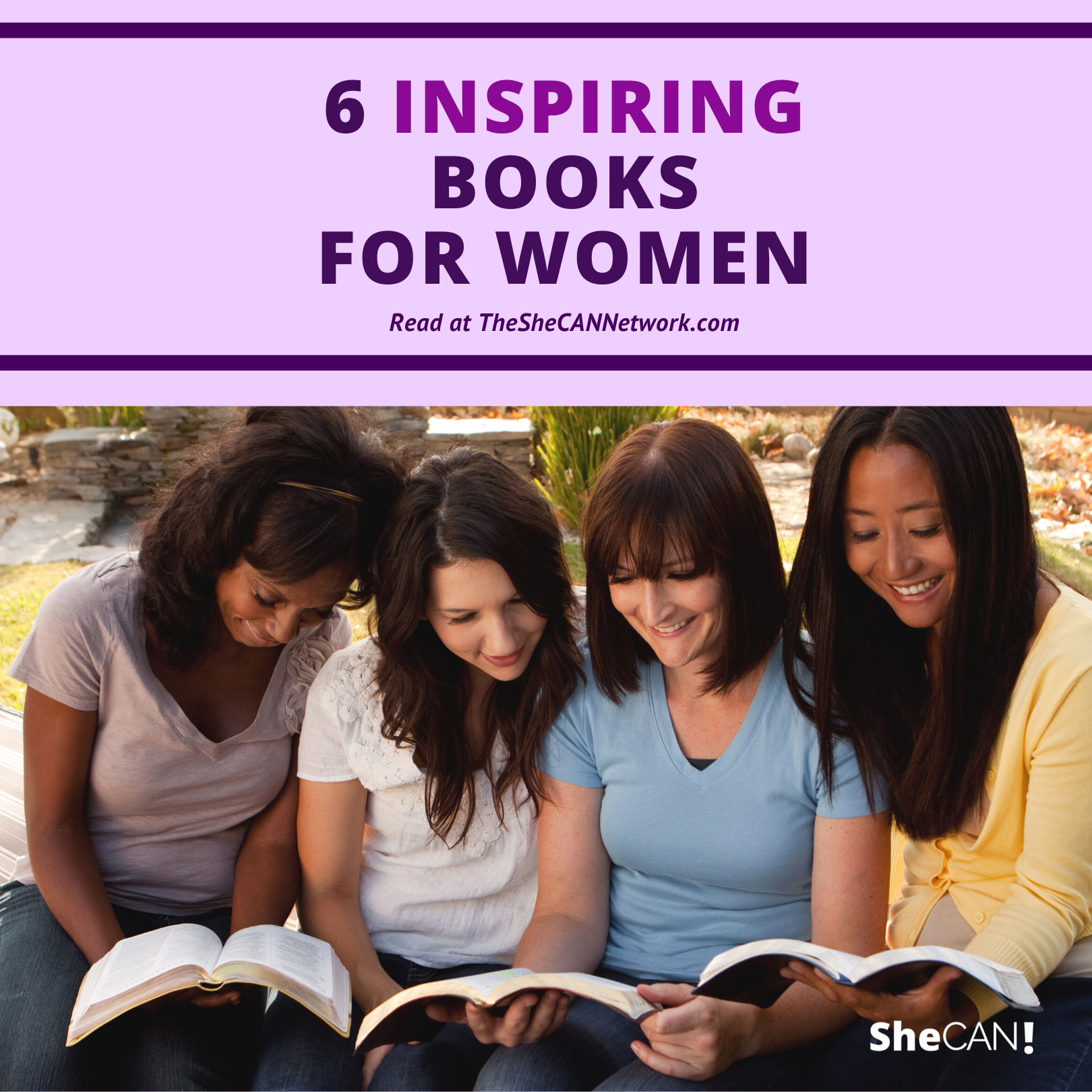 6 Inspiring Books for Women
Grab a cup of coffee and curl up with one (or all!) of these reads.
Who doesn't love a good book? Whether you are fond of your paperback editions, your e-Reader or Audible, we can't seem to get enough of the value experts, influencers and public figures give to us — especially when it aligns with our position in life. Here are 6 SheCAN! Member-Approved books that will leave you feeling empowered, inspires and ready to dive further more into your personal and professional development. Happy reading!
#GirlBoss by Sophia Amoruso
My favorite is Girl Boss by Sophia Amoruso.  I love that she's just a regular gal with extraordinary abilities.  She shows you that anyone can do anything as long as they put their minds to it.  She also stressed the importance of allowing others that have particular strengths to use those strengths, meaning one person can't be and do everything, not in business nor in life.  She celebrates her flaws while continuously challenging herself.  Love it! - Halimah M.
Girl, Stop Apologizing by Rachel Hollis
Just got this book from my daughter. Got sucked right in after the 1st page. I'm inspired! It speaks to the questions that arose at several of the SheCAN! events..."What is holding you back from change? - Linda C.
Gifts of Imperfection by Brené Brown
Brene Brown writes about vulnerability and authenticity. Two very important characteristics for leaders, especially women. I think some women struggle with that as we need to often prove we are the best "man" for the job. I also like that she encourages us to be the best version of our imperfect selves. She has one of the most watched Ted Talks. Check her out! - Kim M.
Presence by Amy Cuddy
Presence, by Amy Cuddy, is one of my favorites!  It discusses the importance of being present in everything you do!  Being your best and giving your best to every situation. - Christine R.
Girl, Wash Your Face by Rachel Hollis
My all-time favorite is Girl Wash Your Face by Rachel Hollis. As a mom, this book reminds me that in my journey as a woman it's ok to mess up and that sometimes mistakes are expected. She reminds me to forgive myself when the dishes aren't done, to live in the moment and to take advantage of my network of people who love and support me. She discusses her real life struggles of being mom and career woman and these are things I am able to relate to. - Steffane S.
You Are a Badass by Jen Sincero

"You Are a Badass" cuts to the chase! It is funny, bluntly colorful, and full of "ah-hah" moments and exercises that helped me stop doubting my badassery and live the life I was meant to live! Lots of deep thinking, lots of laughs, and lots of inspiration. A definite "must-read"! - Ashley K.
What is your favorite book to read when you want to feel inspired? Leave it in the comments below!
Other Posts You Might Like