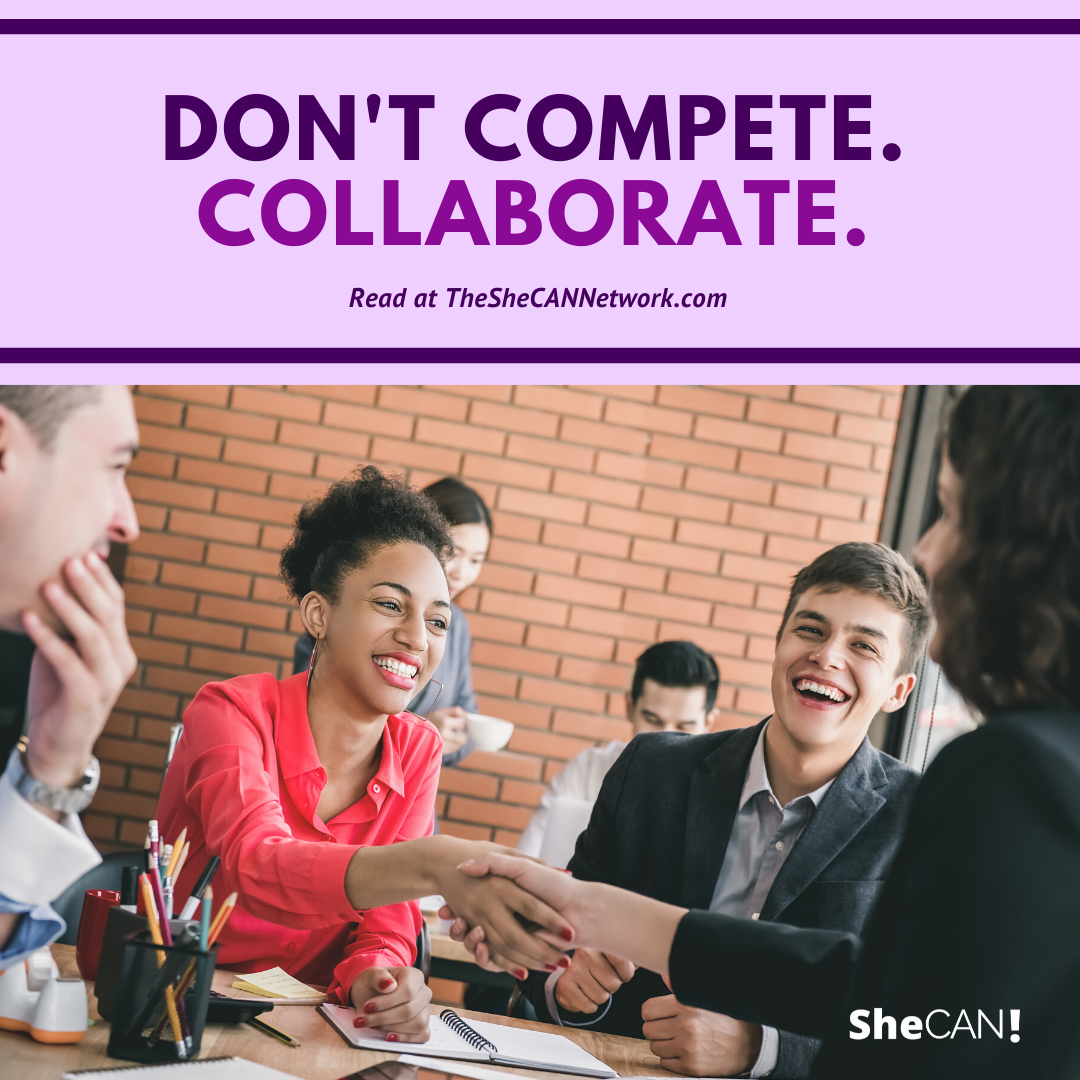 Don't Compete. Collaborate.
Working together is the key to our future.
It is easy to fall down the rabbit hole of "competition" nowadays, especially with social media right at our fingertips. If you are a business owner, you can see which brand is thriving on Facebook. If you are an influencer, you can see who is the most popular on Instagram. If you are an employee, you know who is getting praised over company emails. If you are a parent, you know what mom is rockin' the Pinterest life. The truth is that it is not ruthless competitiveness that runs the world but working together to shape our present and future.
In our VUCA environment (volatile, uncertain, complex, and ambiguous), it is very tempting to catch "comparisonitis." The good news is that there is a three-fold cure that will benefit you more than keeping tabs on other people: learning, collaboration, and partnerships. See below for examples of these three pillars of teamwork.
Learning From One Another
Life-long learning is the secret to success, and it doesn't have to be in the classroom. Even if you are an expert in your field, there is always room for improvement, because no one person has all the answers! Find someone who seems to excel in an area you are struggling in. Reach out and tell them you would like to go to coffee or have a chat over Zoom to ask questions about A, B, and C. Bettering yourself is never a sign of weakness. And who knows - you may teach them a thing or two as well!
Project Collaboration
It's a well-known fact that multiple heads are better than one. Search for a group of people that you connect with and come up with a project that will not just benefit you, but help the community. Gather fellow entrepreneurs to start a mastermind, organize a virtual business conference, or put together a playgroup for moms who stay at home with their kiddos. Focus on #communityovercompetition, because together, we can impact the world with our strengths, knowledge, and imagination.
Partnerships
Never be afraid to approach someone you look up to on the internet, in the papers, or even at the bus stop. If there is someone who is at a place that you want to be, send them an email or a direct message and ask them if there is anything you can do to support each other. Do you want to appear on their podcast? What about guest-writing for their blog? Maybe you would like to trade exposure on social media for your product, or put together a program that will mutually benefit both of your audiences. Be brave and put yourself out there. You might be surprised at what you can do together!
Have you heard about our partnership with the Women's Business Center at Canisius College? Both SheCAN! and The Women's Business Center are organizations focused on providing women with opportunities to grow and learn and thrive. By combining forces, the partnership between these 2 organizations will double the impact they can have on the lives of their members. Women business owners and women in business can now benefit from resources that will address the development and improvement of the whole person, in business and in their personal life. Learn about our dual membership here >>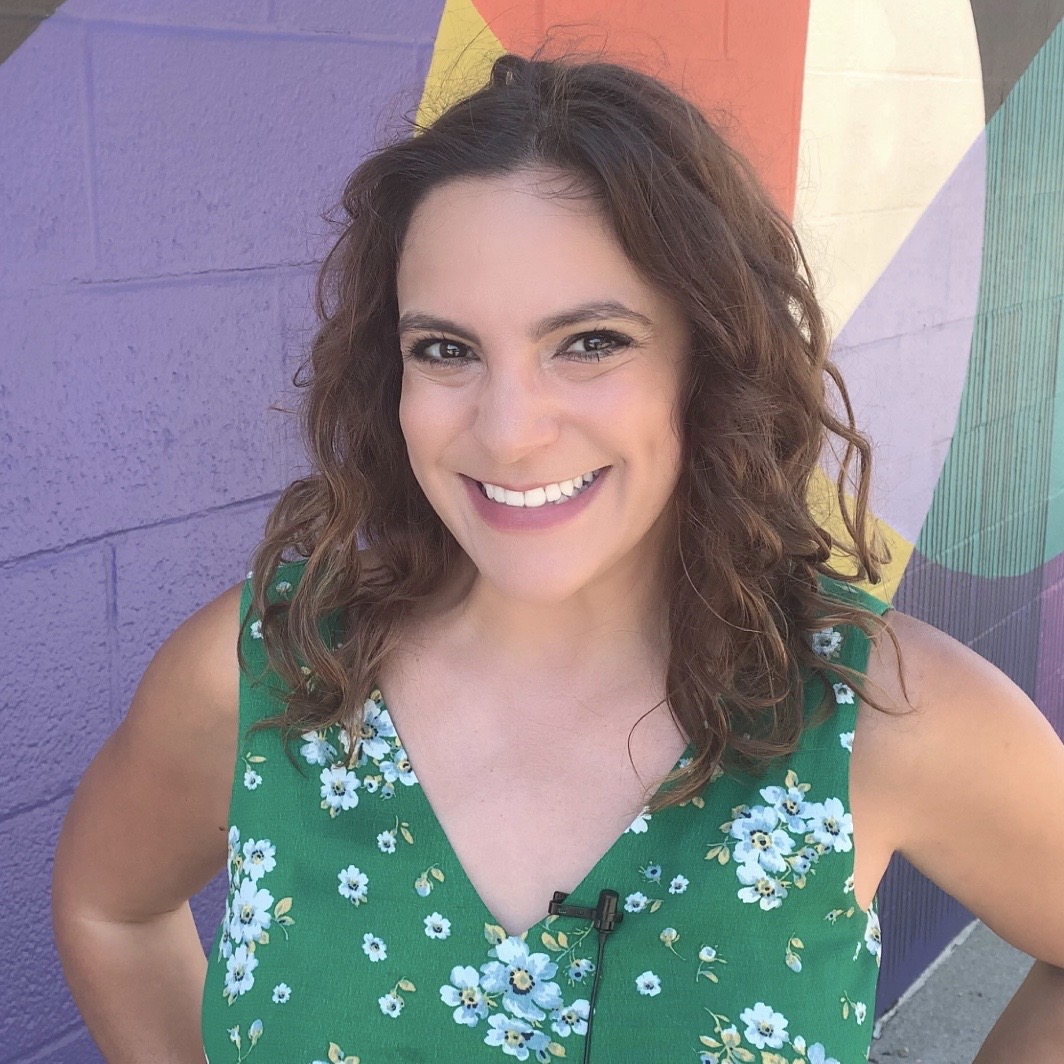 Ashley Kay Falletta is the Marketing Director of SheCAN!, as well as a Brand Strategist & Visibility Coach for creative women. She holds a Master's degree in Education, Bachelor's in performance and studied marketing at the World Coach Institute. She has appeared as a featured speaker for the Business Systems Summit and Life Mastery Foundation in the areas of branding and marketing. When she isn't awkwardly writing in third person, she can be found spending time with her son and husband, indulging in young adult fantasy fiction and reliving her on-stage-glory days singing into a hairbrush -- very, very loudly.
Other Posts You Might Like