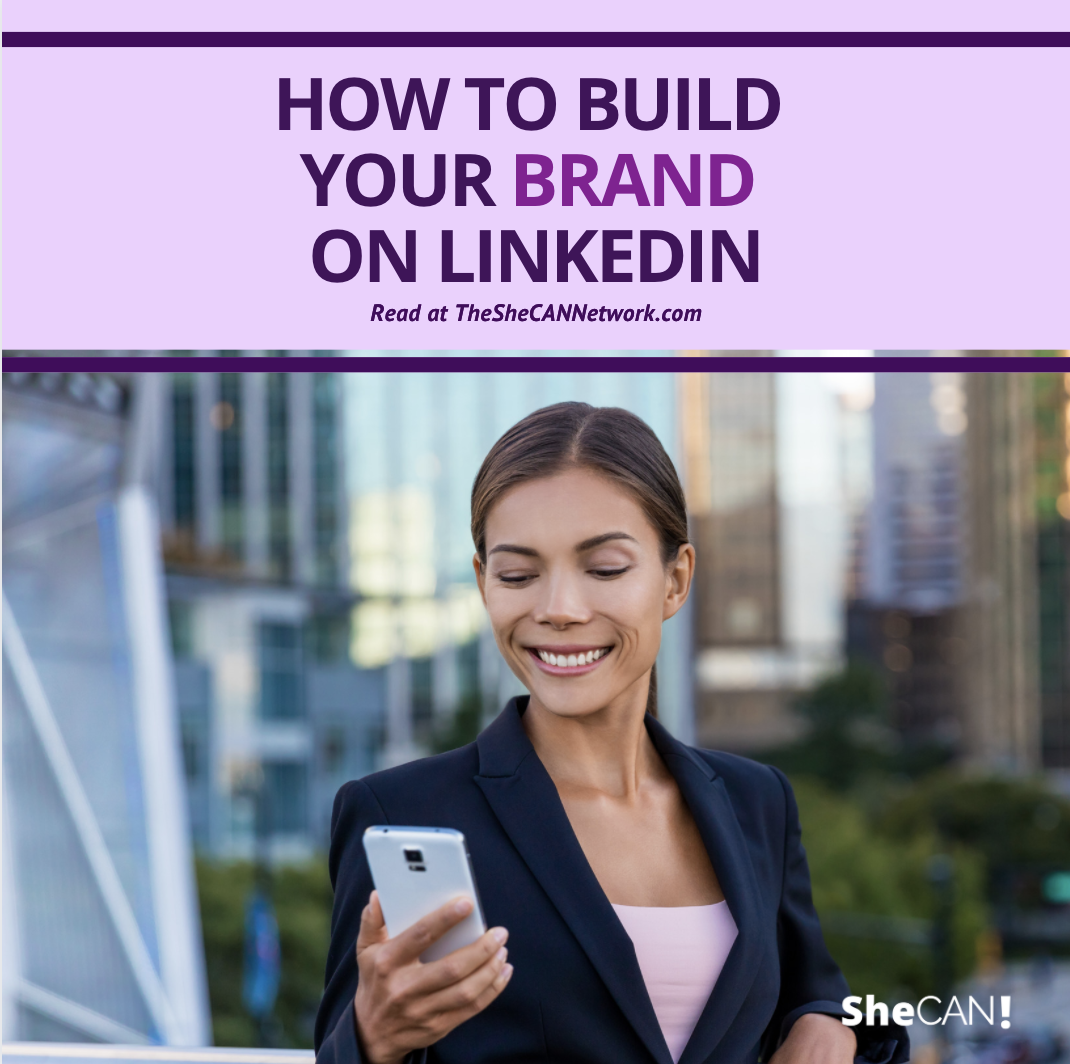 Build Your Brand on LinkedIn
It's more than just updating your resume.
Whether you are looking for a new job, building your career, or searching for professional connections, the use of LinkedIn is important for those who want to be visible and respected in their field. LinkedIn, a social network for professionals, allows the user to connect with anyone, anywhere, at any time. However, this platform isn't just a "set-and-forget" experience. Creating and maintaining your personal brand is the key to building your professional circle of contacts, digitally and in-person.
What is a personal brand?
A personal brand is not just you, but your audience. The Know-Like-Trust factor, a common marketing term, doesn't only apply to just business visibility, but it applies to relationship-building as a whole. Building your personal brand means showing others that there is a living, breathing human behind your resume (or in this article, profile photo).
What does that have to do with your social media presence?
Applying effective LinkedIn strategies shows your existing and potential connections that you are knowledgable, personable, and a reliable individual to have in their network and professional back-pocket.
Here are 5 LinkedIn tips that will help you augment your visibility on LinkedIn and build your personal brand:
Understand Your Audience.
Understanding your target audience, as well as your ideal client(s), is the first step in any decision you make in your business. In fact, I created a whole workbook to help you around the topic (that I highly suggest you snag by clicking here!). If you are looking to attract quality connections, make sure you know exactly who it is you are trying to draw in with your profile.
First impressions make an impact.
Optimize your profile to its fullest potential. Just like at a conference or a networking event, you want your first impression to speak of your professionalism, authenticity, and expertise. Here are some quick tips that will give you a good start:
Choose a square, professional headshot that showcases your smile and energy (recommended size is 400x400 pixels or larger).

Get creative with your headline and summary (use key words relevant to your industry and expertise).

Use clear and concise descriptions when highlighting your work experience.

Upload rich media (videos, articles, portfolios) that showcases your best work.

Utilize the LinkedIn background image to show more personality (recommended resolution is 1584 x 396 pixels, as of end of 2019).
Your network is important.
People like those who keep a good company. When building your network, connect with individuals you trust, as well as those who add value to your professional life:
Friends

Work colleagues

Classmates

Vendors

Like-minded professionals
Keep in mind that these people will also have their own connections that may be beneficial to you, and vice versa, so stay alert when it comes to 1st-2nd-3rd level connections.
Engage with others.
When you sign in to your LinkedIn account, you will see a newsfeed that shows updates from your connections. Whether these posts are written personally or curated content, it is a wise professional step to comment on what you see authentically. For example, if someone has a work anniversary, say congratulations and ask what their goals are for the coming year. When you see someone has shared a photo or post, write 2 to 3 meaningful sentences that will be visible to others. The key is not to just "like". Show your personality, offer a professional opinion, and show genuine interest. Engagement equals relationship building, which can lead to potential clients and professional opportunities.
Sharing shows you are caring.
LinkedIn is a social network, which means users are looking to, well, be social with others! Wouldn't you want to be connected with someone who is looking out for your best interest? Rather than wait for people to come to you, share newsfeed content that you feel will help others succeed in their career and business. When you share a piece of content, it will send your connections a notification, and they will be able to click the alert to see what you have posted.
Create your own content.
In simple terms, "content" means "posts,"; what is visible to everyone else.
Photos: Emotional connections, as well as the know-like-trust factor, are created when a face is visible—post photos that include you working behind-the-scenes, or at events and conferences.

Videos: LinkedIn also has the option for you to post videos, which gives you the opportunity to speak to your connections, provide tips about your industry, present yourself professionally, give updates on your organization/business, or share a motivational thought.

Articles: If you would like to go as far as writing an article yourself on LinkedIn, visit this link to read about how you can be a published contributor.
Be consistent.
Make it a habit to post and regularly engage every day. Open the LinkedIn app while you are drinking coffee, on your lunch break, or just before you turn in for the night. The time to create your personal brand is now, so step up, show up, and stand out from the crowd!
Did you forget to download your Identifying Your Ideal Client workbook? That's ok, I got you covered. Click here ➳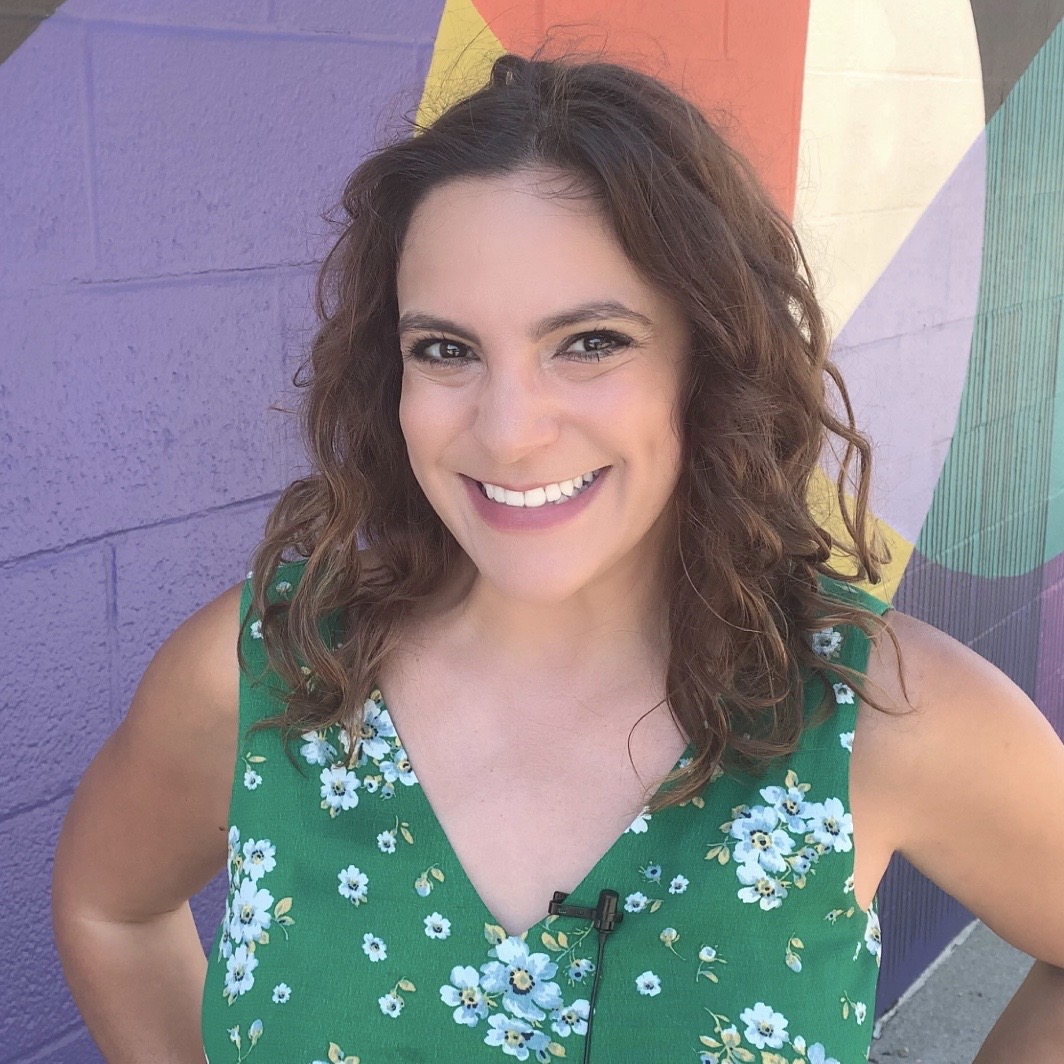 Ashley Kay Falletta is the Marketing Director of SheCAN!, as well as a Brand Strategist & Visibility Coach for creative women. She holds a Master's degree in Education, Bachelor's in performance and studied marketing at the World Coach Institute. She has appeared as a featured speaker for the Business Systems Summit and Life Mastery Foundation in the areas of branding and marketing. When she isn't awkwardly writing in third person, she can be found spending time with her son and husband, indulging in young adult fantasy fiction and reliving her on-stage-glory days singing into a hairbrush -- very, very loudly.
Other Posts You Might Like