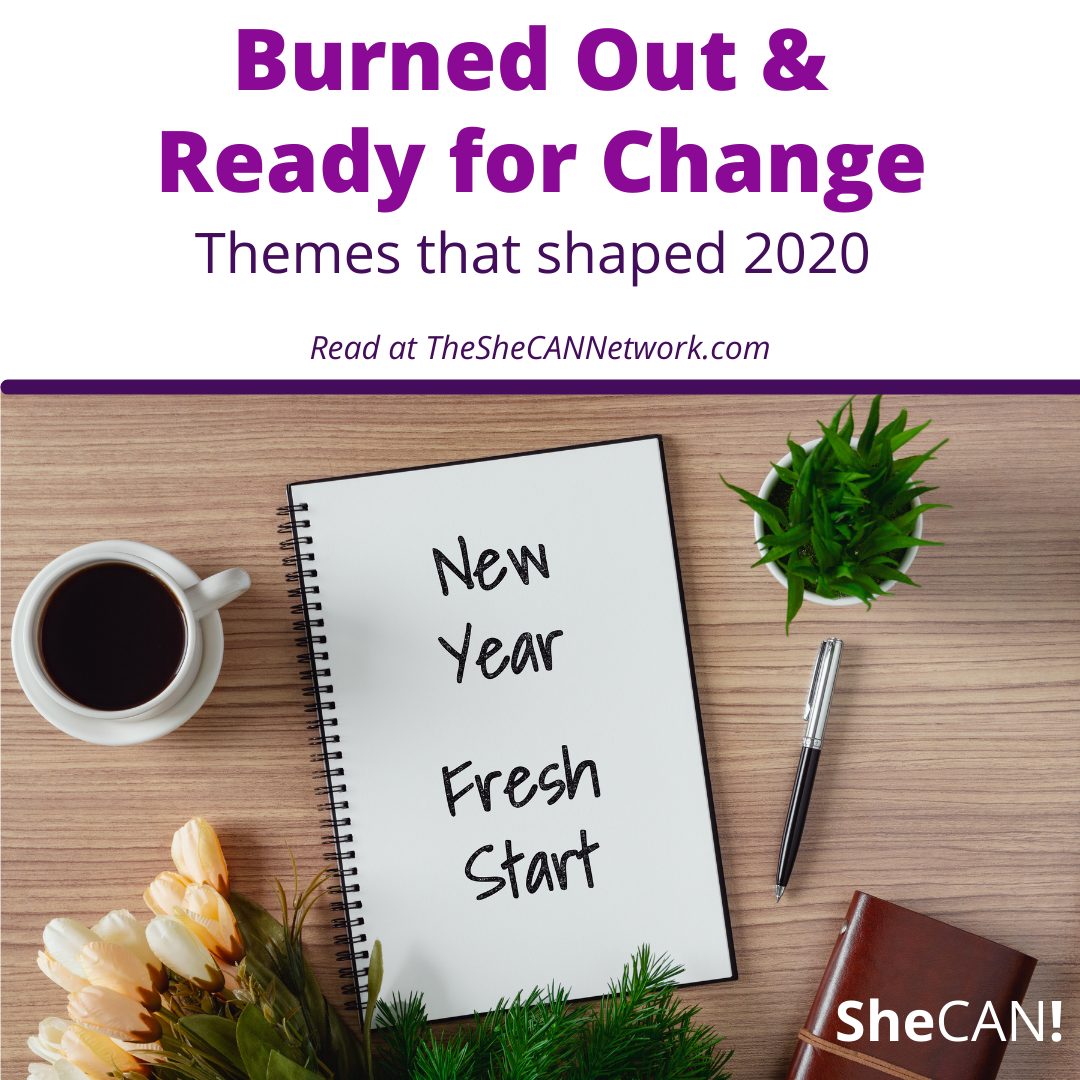 Burned Out & Ready for Change
Looking back at themes that defined 2020 
By Peggy Sullivan, President & Founder of SheCAN!
Beginnings get me excited.
I never tire of the first-time feeling. The delight of untapped possibility.  As we all commiserate about everything, we have lost...it is time to find something new.  No matter who you are or what your capacities everyone can begin something new in one way or another.
With beginnings come endings.  Having just ended this calendar year, we can choose to embrace this new beginning unrushed and unhurried. While it may seem counter intuitive to prioritize rest, with so much to get done, it's important to honor ourselves and seeking rest where and how we need it most is key.
This year might have asked more of you than you ever anticipated.  I would like to suggest it is time to set aside some of your expectations and consciously leave some things undone.  Yes undone.  Dispel the misguided myth there is only victory from the hustle. Instead take a break to feel the shift of the season, to slow down, to catch your breath, and to believe there is value in choosing rest and self-love.
2020 a year like no other. Looking back at the themes that shaped the year:
Spring/Purpose
To approach a new beginning with purpose is to dive deep on a search for that which stirs you and when you find it to let that be your compass.  While committing to a purpose can sometimes feel daunting there is grace in trusting that where you are today matters… for who you are tomorrow
Summer/Risk
Once a purpose is defined, one way we can move forward on our own paths is with risk.  This was the summer of challenge in our pages and in our world.  We've had to live with the risk as a more constant force in our lives but more importantly choose courage in the face of unknown
Fall/Rhythm
Using risk to pursue our purpose can become a natural part of our rhythms. But being able to adjust to unexpected changes can really show us what we are made of. With that lesson held tight we can learn to embrace the rhythms that move us
Winter/Rest
Of course, we cannot be in motion all the time. True progress often requires stepping back stepping away or even just sitting down. **** me, easier said than done. Stepping back is so hard to do in a season known for being hurried and full.  Moments of rest let us reflect and learn from the past year and recharge for what is left to come
The past few months have been formative for me.  No doubt you had to pivot in a significant way this year.  My hope Is that this unique time has opened your eyes to the upside of dreaming big when the world seemed small.  For me this year long journey has created space where I can shed my parts and see "ME".
Once I connected back to my real self, I was amazed at how energetic I became.  Devoting time to learn how to nurture and care for myself has been a self-induced revolution.
First and foremost, happiness is your responsibility.  My dad always told me happiness is your responsibility and I believe we create better lives by being gentle with ourselves.  I have learned to not let my drive to be great at something get in the way of being good enough.   Self-love does not appear you have to ******* work at it. 
As I am thinking about rebuilding, I am truly seeing how much the mental emotional and spiritual pieces are intertwined. This process is like an onion that you will peel back the layers and get to the center. One of my goals is to practice more self-compassion.  Although I have the words to describe why this kind of self-care is necessary and I've read all the tips I don't know how to actually practice it I need to be taught.
Everyone needs a break and begin to fill our days with a mix of quiet time personal growth outdoor activities and things that we love. For me being outside being with nature feeling the wind hearing the birds gives me life.
The big upside from spending time with me myself is discovering who I am without labels that's true self-love.  It all sounds like rhetoric until you experience something different.  Devoting time to learn how to nurture and care for yourself is revolutionary.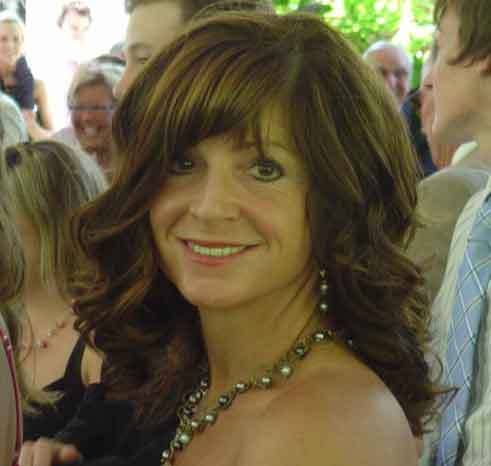 A high energy results-driven individual who is passionate about raising the bar for herself and others. She loves a challenge and believes the pride that comes from achieving a stretch goal is intoxicating, like running her first marathon at 50 years. Peggy has enjoyed executive positions in marketing communications, operations and customer experience at national/international companies like BlueCross BlueShield, United Healthcare, Materion and Benderson Development.  Peggy's blueprint for success is to work hard, be humble and give back.  When not at work Peggy loves anything active , spending time with friends and helping others. She is also on the board of Directors for Jewish Center of Buffalo.
Other Posts You Might Like