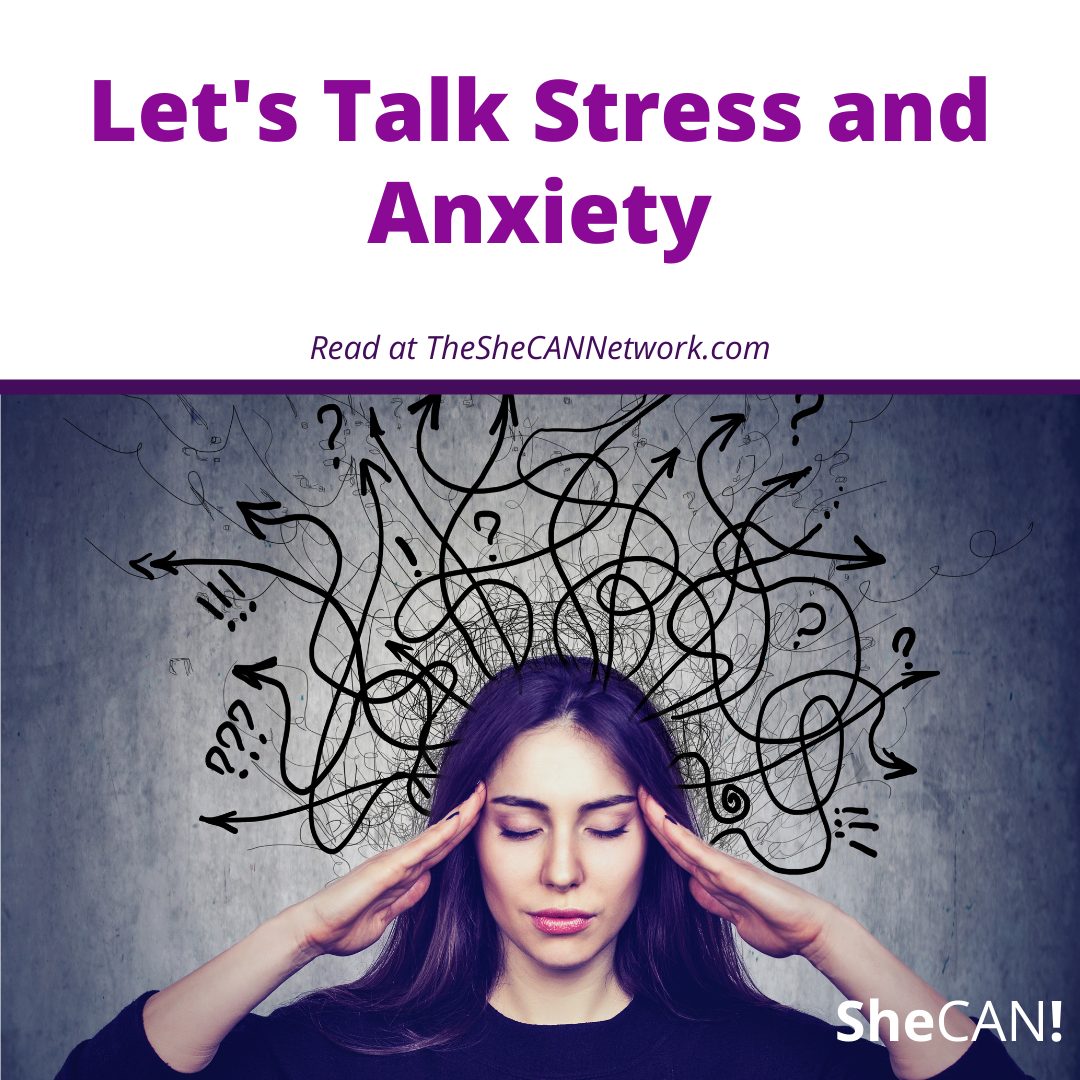 Let's Talk Stress and Anxiety
How to take charge and prevent your anxiety from spiraling out of control.
By Peggy Sullivan, President & Founder of SheCAN!
We may feel more anxious than usual but here are some simple ways to keep your anxiety in check.
A lot of us confuse anxiety with stress. So, what is anxiety anyways?
Anxiety is the fear of something real or imagined. When we become anxious, our fight or flight responses kick in and adrenaline pumps, then our heart starts to beat faster and our stomach muscles contract. Anxiety is manifested in two ways: physical and emotional. The physical symptoms often confuse people and make them think something is wrong with them, people most commonly experience a feeling of lightheadedness, tingling or nausea.  You might also feel anxiety in the pit of your stomach, a sense of dread, like something bad is going to happen.
The emotional side of of anxiety are might be the incessant thoughts we feel trapped in when we are anxious. An example is the kind of catastrophic thinking that makes us leap to the worst-case scenario. For example, if your husband is late coming home catastrophic thinking would assume he was in a car crash.
What is at the root of our anxiety right now?  
One of the hardest things about the pandemic is that there is so much uncertainty. Even though businesses are opening more and rules are beginning to get lifted, we all are still feeling a sense of uncertainty. If we had an end date to this or knew more about preventing it that would help, but every day we get up and have no idea how the situation might continue to unfold. Before COVID-19 we mostly felt safe in that we were basically in control of our environment. Now we do not.
Anxiety is in many ways tied to grief. 
It is not unlike what we are going through with the pandemic when you lose somebody you love.  It is like the bottom drops out and your life never goes back to the way it was before.  Everything looks different. Over the last year, it has been a process for people to give themselves permission to grieve. Initially, even though we recognize that we were anxious we did not connect what we were missing out on to grief. But as the situation has continued, we realize the extent of what we are losing; vacations, family gatherings, jobs and the worst of all of it loved ones or friends who have passed.
What is the best way for us to deal with this loss?  
We have to let ourselves feel all the sadness that comes up and mourn the things we're letting go of as well as the lives we once had.  Once we do that, we can move through it.  Meditation and mindfulness are some of the most powerful tools we can use to cope with anxiety and grief because they help us live in the present moment. Currently we are spending a lot of time in the past and a lot of time in the future. We're thinking about what things were and wondering what's going to happen in the future. Bringing our awareness and focus to the present moment is very helpful for centering us
When anxiety does hit, and you feel that pit in your stomach or your heart racing… how can you pivot and bring yourself out of it? 
Deep breathing exercises really help when we get anxious we become more amped up which keeps us feeling fearful,  If you sit calmly and do some deep breathing it sends messages to your body that everything is OK and stay calm.
Another strategy I recommend is doing something grounding; for example, take a bath, go for a walk, eat a piece of chocolate or make some tea. Do anything that has a sensory component will bring your awareness back to the present.  Lastly, I recommend having a formal ending for the for the past year.  A funeral of sorts.  Formally say goodbye to the past so you can welcome your future.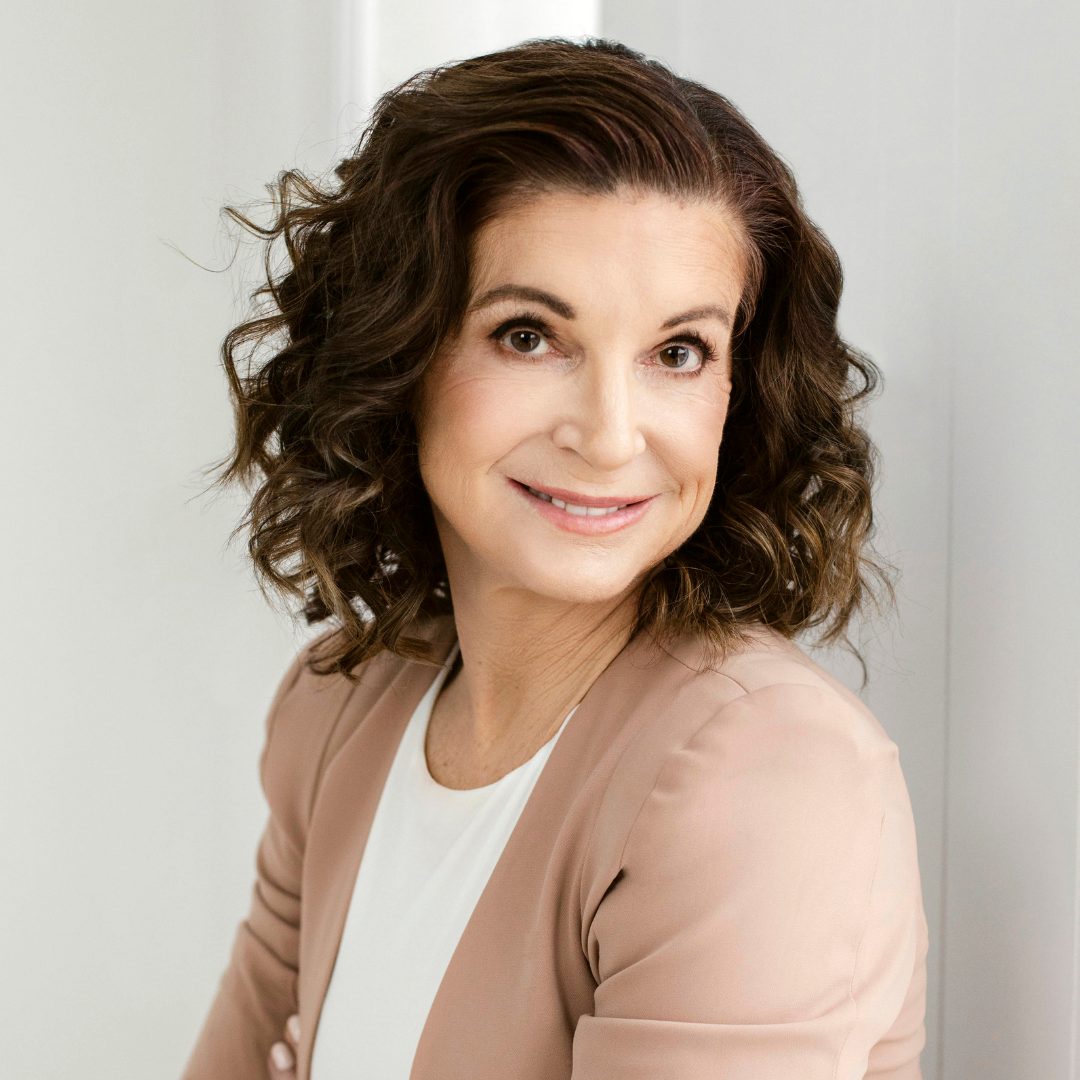 A high energy results-driven individual who is passionate about raising the bar for herself and others. She loves a challenge and believes the pride that comes from achieving a stretch goal is intoxicating, like running her first marathon at 50 years. Peggy has enjoyed executive positions in marketing communications, operations and customer experience at national/international companies like BlueCross BlueShield, United Healthcare, Materion and Benderson Development.  Peggy's blueprint for success is to work hard, be humble and give back.  When not at work Peggy loves anything active , spending time with friends and helping others. She is also on the board of Directors for Jewish Center of Buffalo.
Other Posts You Might Like